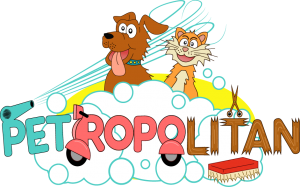 At Petropolitan™, we bring to you an ecosystem  for all pet parents seeking professional pet care services at home for their pets! We are a team of well trained, sensitive and humane experts for your furry friends, who give a perfect experience from snout to tail, and yes! at home and at your convenience.
Pet spas, clinics and salons are flocking cities but we encounter pet parent concerns regularly – infectious environment, sanitisation issues, travelling hassles, separation anxiety, pet travel sickness, use of sedatives and also ill-treatment of pets at times.
We are striving to give your pet the most luxurious and wonderful grooming and styling experience along with training and veterinary care at your home:
Apart from the gentle loving luxury of an expert service, we leave no stone un-turned to give the best possible experience following the latest trends around the world. Bringing to you the latest hairstyles and cuts, hair coloring and chalking, customised and exclusive clothing, pet photoshoots and never seen before add-ons to get the spotlight on immediately.
So what are you waiting for?